Jill Tran
Jill is a Saigonese millennial who lives and practises illustration in Singapore.
︎
email
︎︎︎ instagram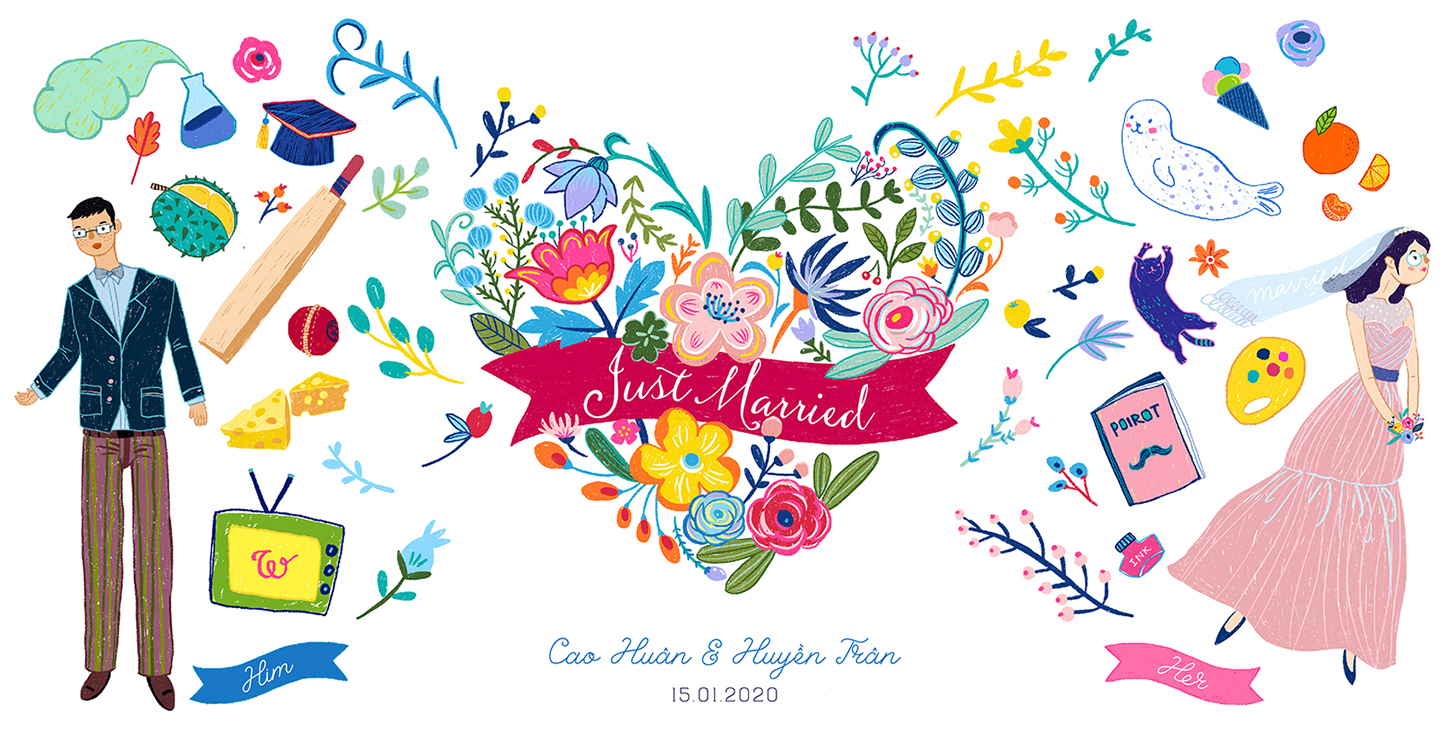 My Wedding Card

Medium: Printed on paper
Size: 15 x 15 cm
Country: Singapore
Year: 2019

This project dedicated to the life-time project. The two halves, with their pet peeves, although appear to be contrasting, are actually complementing each other.