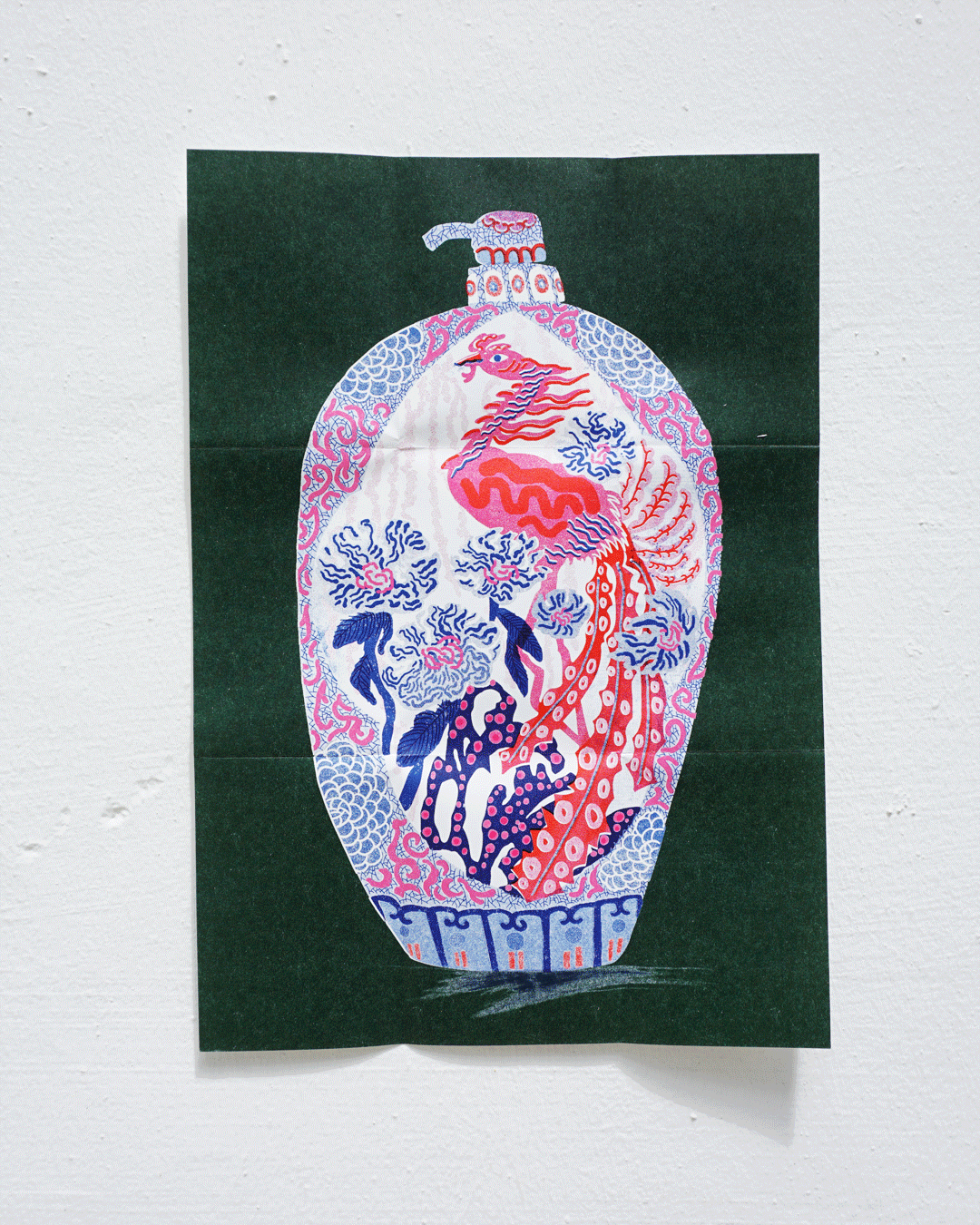 Non-of-ya vases

Medium: Limited posterzine - digital print
Size: A3 folded into A6
Country: Singapore
Year: 2022
|Nonya| - Refer to a married lady who is a Straits-Chinese descendants.
|Non-of-ya| - Not what you have seen!
Traditional motif of Peranakan (Straits-Chinese) porcelain is set into household items and turns them into all kinds of unordinary contemporary objects.
︎ ︎ The zine front page sets up in the collectibles display shelves with a tiny quirky objects that derive from the Peranakan patterns.
---
© 2022 Jill Tran All rights reserved