Holy-tinh

Medium: Digital - Risograph Print.
Size: 27x40 cm.
Country: Saigon, Vietnam.
Year: 2020.





︎ ︎ Ho ly tinh, described in many Oriental legends, often disguises herself as a beautiful woman to seduce boys, and devours their livers or hearts. Today, the term indicates home-wreckers.


Hù by KhoMuc
---
Hù Project takes theme of Hunger Ghost Month (a.k.a Oriental Halloween). The piece is one of 44 illustrations, finalised down from 110 entries from Vietnamese creative pool.

︎︎︎ https://www.khomuc.me/the-artists



*credit: www.khomuc.me


Exhibition: Di dem co ngay gap ma
---
Staying true to its spooky theme, a darkroom exhibition celebrates Hungry Ghost festival (during 7th Lunar month calendar) by featuring 44 ghost drawings. The exhibition shows an interesting experience with Risograph techniques in fluorescence.

Date: 10am - 6 pm, 10 - 20 September, 2020.
Venue: KhoMuc Studio, 58/12 Pham Ngoc Thach, Ward 6, Third District, Saigon, Vietnam.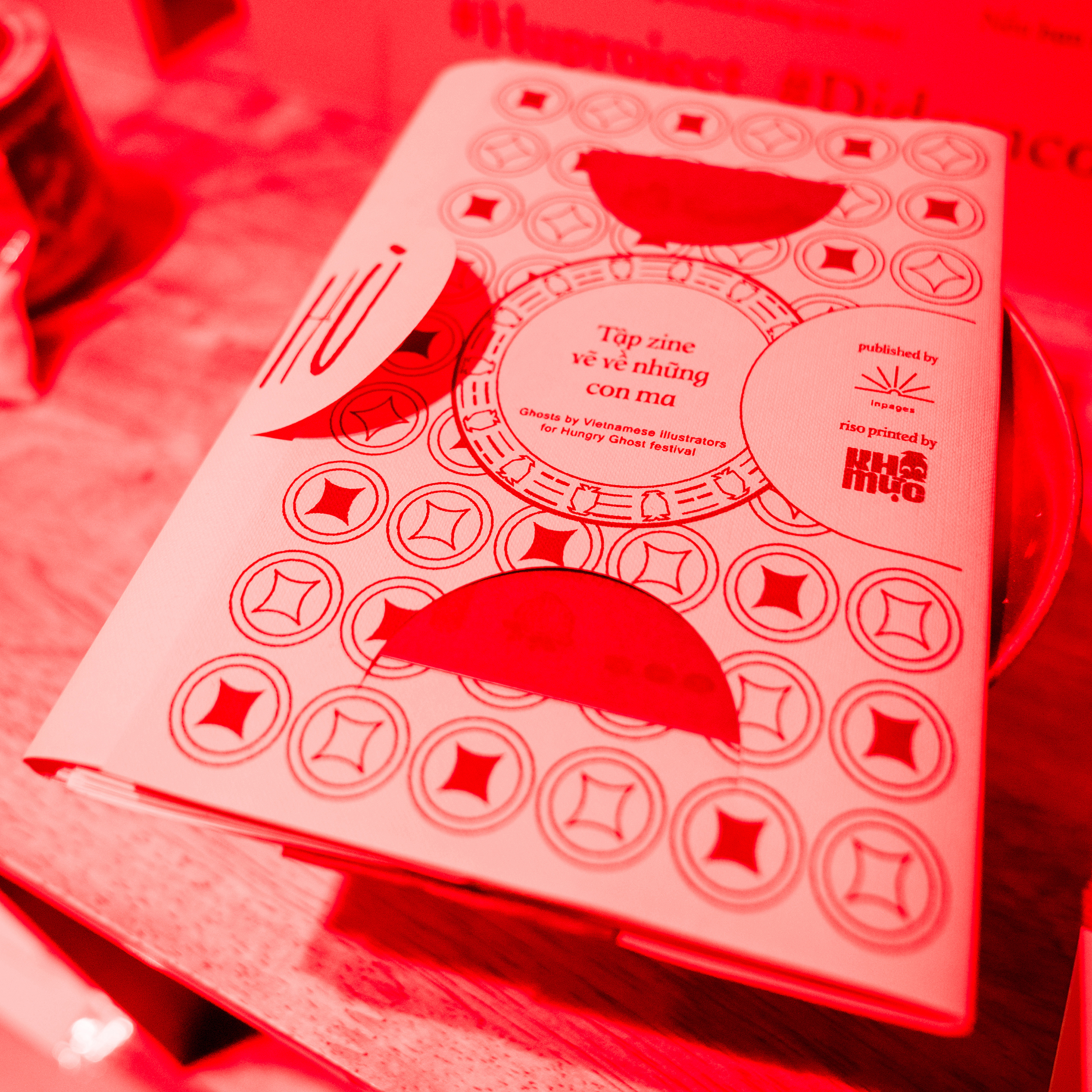 *credit: Simon Phan (KhoMuc Studio)
---
© 2022 Jill Tran All rights reserved